The Chocolate People Book Series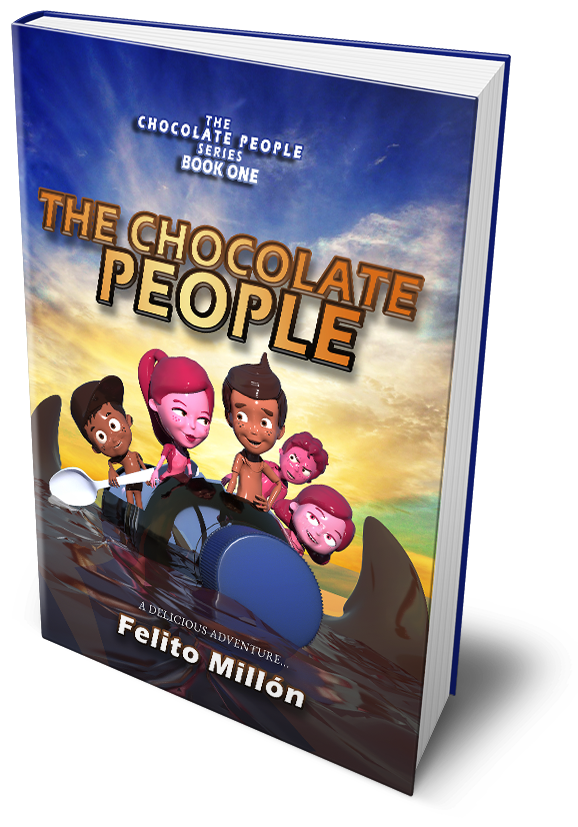 The Chocolate People: Book One
CLICK FOR BOOK DESCRIPTION
When you're made of chocolate, you'd think life would be pretty darn sweet. Literally. But for young teenage Chips, his cocoa-based society is locked in an endless war with the Strawberry people. Curious about the pink and tangy land beyond the mountains, Chips ventures into enemy territory where he meets a Strawberry girl named Coco (who actually is pretty darn sweet). Soon, Chips realizes he's gone too far – and not just because he left home.
He's made friends with the enemy.
Now, to save his newfound friendship (and stop the enemy camp from turning him into a S'mores ingredient), Chips must find a way to end the war between their people. There's only one way he knows how: travel to The Fountain of Know-it-All. Joined by Chips' brother and Coco's sister and close friend, they battle their way across an ocean filled with deadly creatures and deadlier pirates. But when their quest takes an unexpected turn for the worse, saving their friendship becomes saving each other – and discovering the real reason why their people are at war once and for all.
NOW AVAILABLE WORLDWIDE
On Ebook, Paperback and Hardback.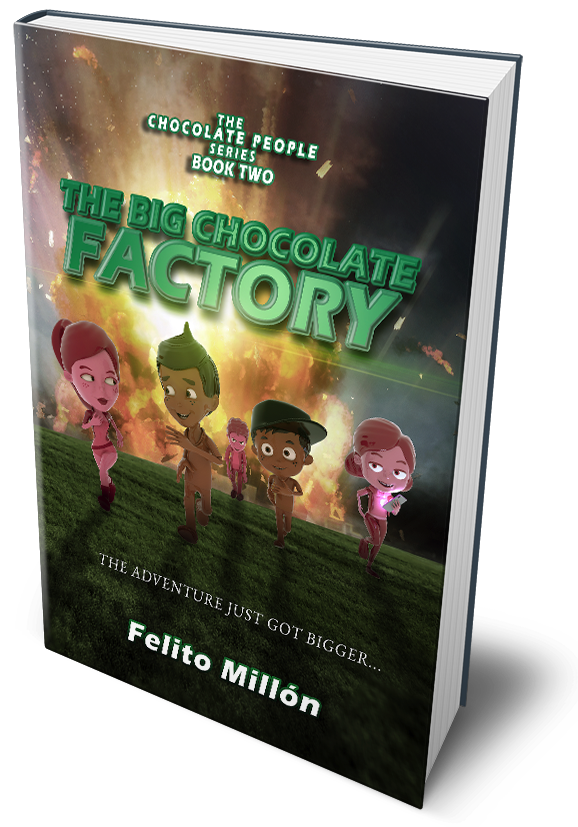 The Big Chocolate Factory: Book Two
CLICK FOR BOOK DESCRIPTION
Can you ever have too much chocolate? If you asked Chips, he'd say yes. His home, Chocolate City, is bursting with more tasty treats than even the Easter Bunny would know what to do with. But with so many Chocolate people, there aren't enough sugar cubes to feed everyone. Now, citizens are starting to go hungry. To save his home, there's only one thing Chips can do: team up with his friends and travel to The Chocolate Factory – the place where chocolate babies are made – and slow down production.
But if there's one thing Chips has learned, it's that quests never go quite as planned.
To get there, they cross through The Green Forest and battle with hungry snakes, voracious wildcats, and the scariest creature of them all: Peanuts, a friend turned enemy. And as if one brother wasn't enough, Chips somehow picks up three more – a trio of Chocolate babies determined to follow him everywhere he goes.
When Chips and company finally make it to the factory, what they find is worse than they feared. Chips comes face-to-face with his creator: the giant in the sky – who has a much different plan for Chips and his friends than slowing down the chocolate production. Suddenly, a bid to save their world becomes a bid to escape with their lives.
NOW AVAILABLE WORLDWIDE
On Ebook, Paperback and Hardback.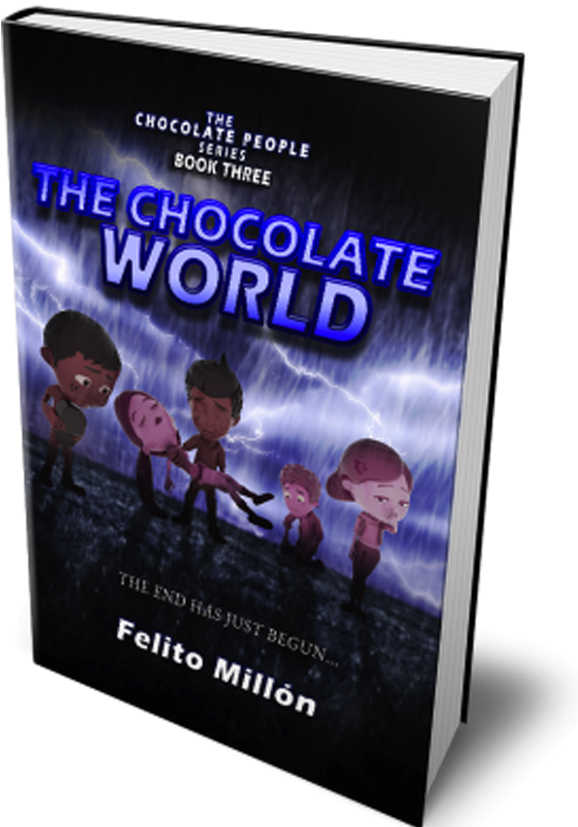 The Chocolate World: Book Three
CLICK FOR BOOK DESCRIPTION
For Chips, there are worse things than not having a solid sugar cube to munch on. The worst of them all? When a former friend stabs you in the back. His once companion turned arch-nemesis, Peanuts, transforms all Chips' friends into solid gold with a magical rod. To bring them back to life, Chips must return to the one place with all the answers: The Fountain of Know-it-All. When he teams up with a powerful Cherry Ranger to make the voyage, Chips thinks it will be an easy trip – especially since he's acquired his own personal fire-spitting, flying dragon.
But as Chips and the Cherry Ranger speed across their world, they learn from the Marshmallow Messengers that a new enemy is preparing to invade Chocolate City: the massive Cookie Nation. These cookies aren't the melt-in-your-mouth variety. They're big, scary, and more determined to bring about the apocalypse than a horde of zombies.
Now Chips rushes to bring together pirates, mermaids, dragons, and even his former enemies, the Strawberry people, to fight against the most epic of baddies. What started as a simple quest catapults Chips into the ultimate battle for his home and the lives of everyone in the city. Worst of all, if Chips can't find a way to free his friends in time, they will remain solid gold forever. But as the massive Cookie Army closes in, Chips is running out of time to save both.
Will he save his city or his friends? Either way, it's not the cookies that will crumble…
NOW AVAILABLE WORLDWIDE
On Ebook, Paperback and Hardback. 
About The Author
Author Felito Millón was born in the Dominican Republic, the land of sugar, coffee, and of course, cacao—the main ingredient in chocolate—and raised in New York City. Growing up in the Dominican Republic, electricity was scarce and limited to only a few hours daily. But without electricity, stars shine brighter. Without television, imagination glows. Today, Millón is an independent filmmaker, performing artist and author. He believes one person can inspire many, but one story can change the world.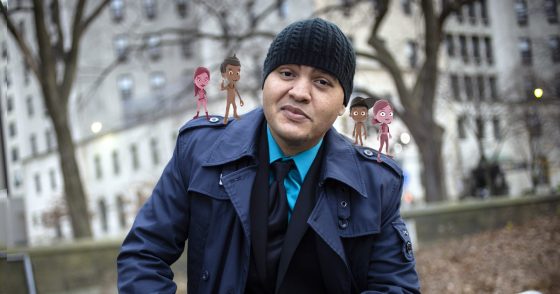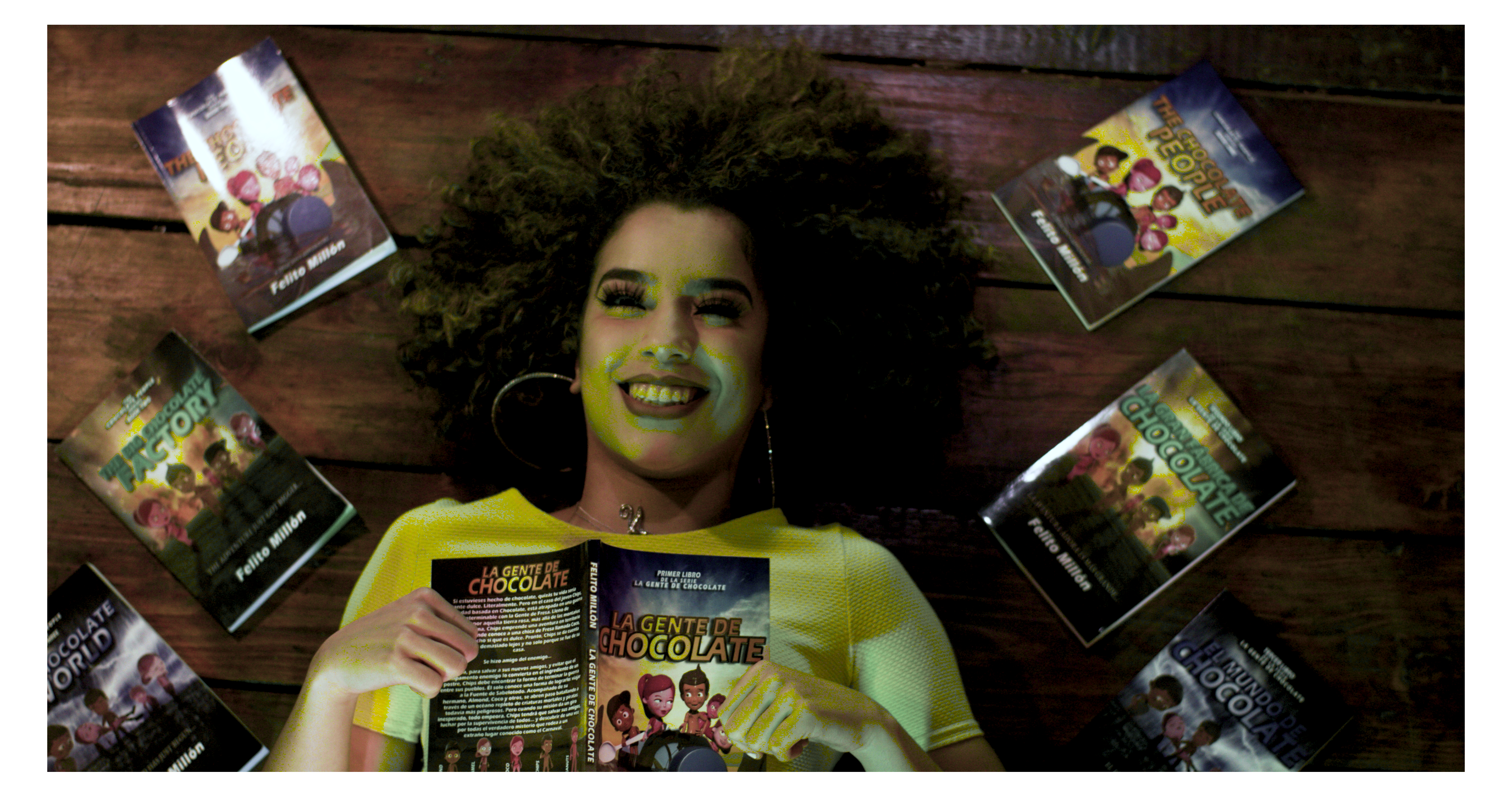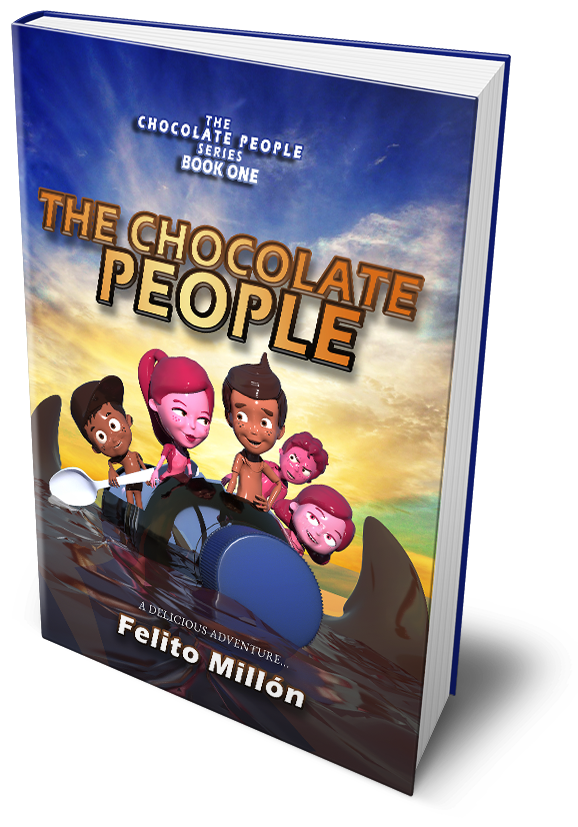 Available online on these participating retail stores
Also available online on these digital book stores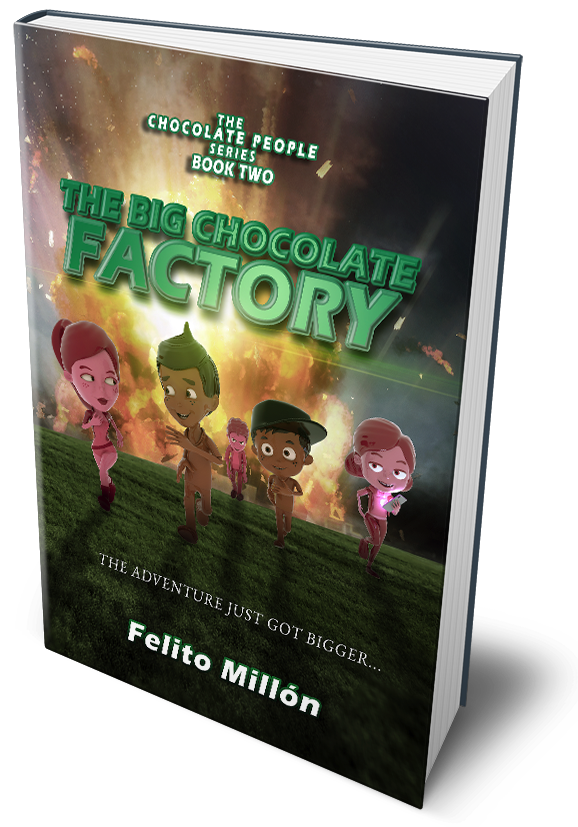 Available online on these participating retail stores
Also available online on these digital book stores